Heading into the long holiday weekend? In search of last-minute plans, especially if you're staying near Geneva or within Switzerland?
Here's a few ideas to get the ball rolling:
The chocolate factories are open! In Switzerland, you're never far from this vital component of Swiss infrastructure. Read on to learn more about the Maison Cailler (Broc) and the Lindt Museum (near Zurich). And click here for information on several other factories that are open to visitors:

For those who can manage an overnight trip to Zurich, or don't mind several hours (roundtrip) in the car/train, consider zipping across Switzerland to Kilchberg, the home of the Lindt chocolate factory. This state-of-the-art facility first opened its doors in 1899. You'll be welcomed by an enormous 9-meter(!) chocolate fountain, enjoy a tour weaving together the shared history of Switzerland and chocolate, and finally shop 'til you drop in the 500 m2  museum gift shop (the largest Lindt shop in the world). Tickets can be purchased online (and for a specific entry time). The entry fee for adults is CHF 15, children aged 8-15 are CHF 10, and children under 7 are free. For more details, click here.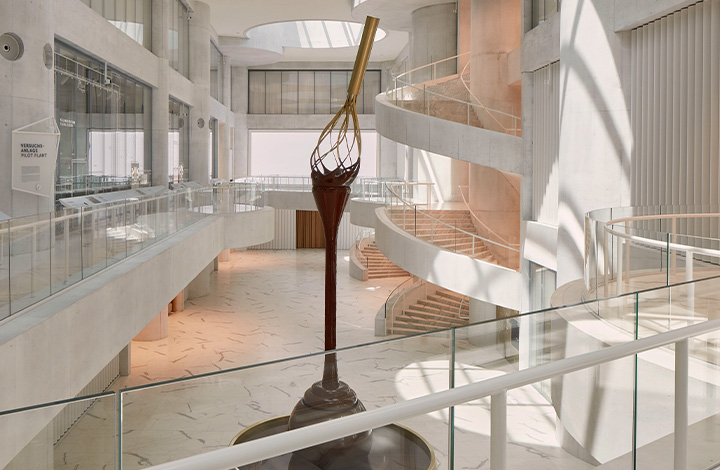 This one's a bit closer to Geneva (about 1.5 hours by car), and has an unbeatable Alpine setting in Broc, near Gruyère. Cailler chocolate traces its beginnings to 1819, in Vevey, along the shores of Lake Geneva near Montreux. At the time, Vevey was already home to at least seven chocolate factories. However, only Cailler has outlasted them all, and is now Switzerland's oldest chocolate brand. The Broc factory was opened in 1898, specializing in milk and hazelnut chocolate. The Maison Cailler opened in 2010, and welcomes more than 400K visitors annually. Tickets are CHF 15/adult, and admission is free for children up to age 16. Guests are highly encouraged to purchase tickets online, in advance of their visit. For more details, click here.
Parc aux animaux du Bois-de-la-Bâtie
Do you or your little ones enjoy seeing 'real' versions of Easter bunnies, chicks, and other cute animals? Then consider taking a stroll through the Parc Animaux at the Bois-de-la-Bâtie, located near Petit-Lancy/Jonction. There are new baby chicks, a family of rabbits munching on fresh produce, sweet little goats, and many more charming residents. Challenge yourself to find the marmot in the Alpine exhibit, or to count the many colorful parrots socializing together in their enclosure. The rest of the park is undergoing a renovation (check out the amazing new playground, nearing completion). Admission to the Parc Animaux is free. For more details, click here.
Your eyes (and ears!) aren't deceiving you! Despite restaurants/terraces remaining closed, this amusement park is setting up shop in Plainpalais from March 27 – April 18. Luna Park has something for everyone to enjoy: Little ones will toddle to the trampolines and swings/carousels, while older kids will sprint towards the bumper cars and any ride that promises thrills/chills. Maybe stock up on hand sanitizer and disinfecting wipes before braving the crowds? Don't forget to enjoy the children's playground, skate park and farmers' market (Sunday, Tuesday and Friday) while you're at Plainpalais.
We are a group of international women living in Geneva, Switzerland. If you would like to learn more about our activities and excursions, visit our website at  http://www.aiwcgeneva.org/