Today, February 7th, marks the 50th anniversary since women won the right to vote in Switzerland. Although mass celebrations are limited due to COVID-19, the occasion is still being marked across the country.
On Friday, the Swissmint (the country's official mint) announced the production of a new CHF 50 cold coin to commemorate women's suffrage in Switzerland. The coin will be available April 29, and was designed by Karin Widner, a graphic designer based in Bern.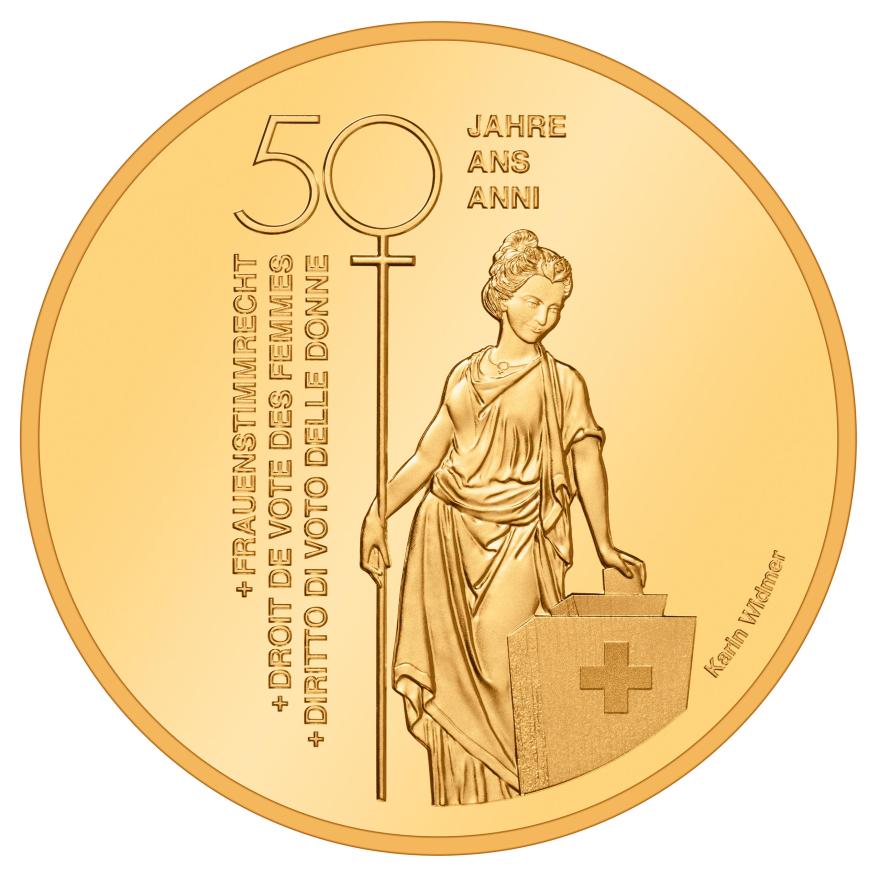 Likewise, the Swiss Post is releasing a special stamp celebrating women's right to vote, available at the end of February and valid from March 4.
Despite achieving the right to vote 50 years ago, Switzerland still lags behind other countries in terms of gender equality. But the lack of women's suffrage was a particular affront here, one of the world's oldest and most stable democracies. Swiss voters (only men) in 1959 rejected women's suffrage, but the issue was raised again in 1971 and passed with 66% of voters in favor. However, just because women could now vote at the federal level, didn't mean the cantons and communes followed suit. In fact, it took another 20 years before the last hold-out canton (Appenzell Inner Rhodes) reluctantly granted women the right to vote in 1991 (following a federal court ruling.)
The short clips linked below explain why it took so long (65 years behind early-adopter Finland!)
https://www.bbc.com/news/av-embeds/47363122/vpid/p0965xfh
https://www.bbc.com/news/av-embeds/47363122/vpid/p071x674
And a fuller documentary is here, highlighting the pioneering women (now in their 80s) who fought for the right to vote in the years leading up to 1971 (and beyond):
https://www.rts.ch/info/suisse/11944158-il-y-a-50-ans-les-suissesses-obtenaient-le-droit-de-vote-la-page-speciale-de-la-rts.html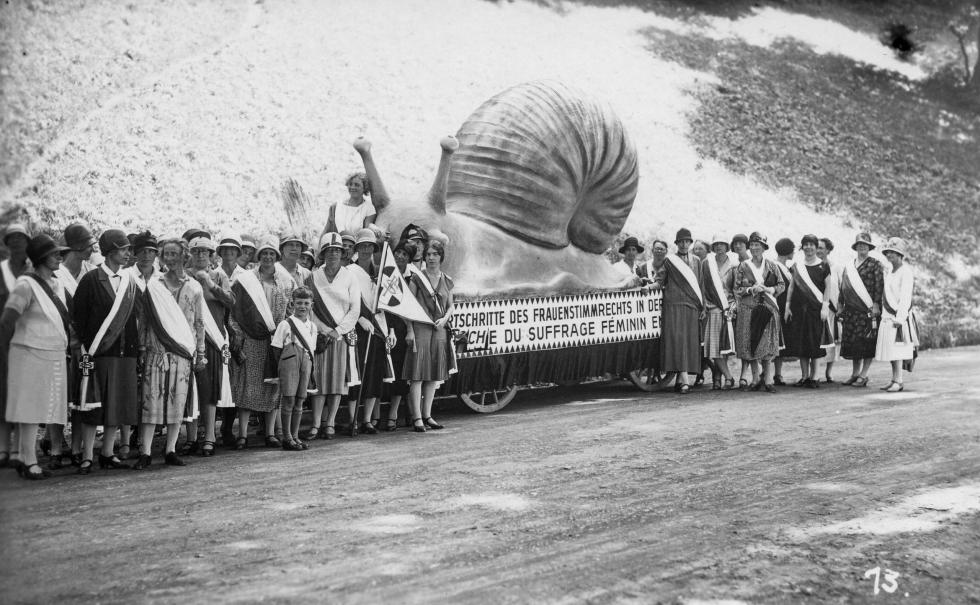 Months after the passing of the voting initiative, during the general election of 1971, 11 Swiss women were voted into Switzerland's parliament. And in 1999, the first woman (Ruth Dreifuss) was elected President. More than 20+ years later, five more women have served in the rotating role of President.
Swiss women made history again this past week by obtaining almost 300K signatures to petition for equal AVS/retirement/pension benefits as men. Currently, women receive about 1/3 of what men do. In addition, the petition asks that the female retirement age remain at 64 (as opposed to being raised to 65.) For more information, and to consider signing the petition yourself, click here.
Do you exercise your right to vote in Switzerland? Or in your country of origin? This ability shouldn't be taken for granted. For more details on voting in Switzerland (even as a non-citizen!), click here and here. The next federal election is scheduled for Sunday, March 7. For more details on the three issues (banning of facial coverings, regulating e-IDs, and approving an economic partnership with Indonesia) up for a vote, click here.
We are a group of international women living in Geneva, Switzerland. If you would like to learn more about our activities and excursions, visit our website at http://www.aiwcgeneva.org/