Cold weather, long nights and Christmas holidays call for a good book . So whether for yourself or a friend, why not choose locally? Switzerland has some renown authors.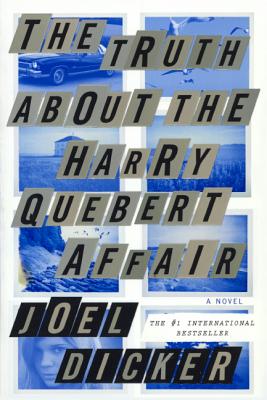 The Truth about the Harry Quebert Affair by Joel Dicker (VO: French)
Joel Dicker is a Geneva author. In fact he was the celebrity chosen to turn on the Jet d'Eau for its 125 year anniversary celebration. This book is currently being made into a 10 part TV series on Amazon directed by Ron Howard (A Beautiful Mind, Da Vinci Code) and starring Patrick Dempsey (Grey's Anatomy).
Personally I thought The Truth About the Harry Quebert Affair was just an OK book so I will rely on the following review to summarize:
"A blocked and struggling author sets out to prove his mentor's innocence, and as the narrative slides back and forth through time, the truth proves to be as elusive as the innocence of any of the characters. In the end, everyone is guilty — not in a Murder on the Orient Express kind of way — but in the dozens of small ways the denizens of any town can be complicit in wrongdoings. A compelling read!"
— Catherine Weller, Weller Book Works, Salt Lake City, UT
I am Pilgrim by Terry Hayes (VO: English)
Rumor has it that this British-born Australian author, married to an American, lives in Geneva. Terry Hayes is a screenplay writer by profession -his Dead Calm film prevents me from ocean sailing to this day. I am Pilgrim is his first novel.
I read this book last Christmas and couldn't put it down. It's a terrifying, post 9-11 spy thriller; and a small part of the story takes place in Geneva.
Excerpt: "Thinking about the dark history that clung to so much of Geneva's hidden wealth, I walked to the rue de Rhone, turned right, stopped near the entrance to the Old Town, and made an encrypted call on my cell phone to a Greek island."
Night Train to Lisbon by Pascal Mercier (VO: German)
Night Train to Lisbon was recommended to me by a friend who at the time could relate to the feelings and philosophical pondering of the main character- a 57 year-old Bern teacher of ancient languages.
This is not a light read. Quoting from Good Reads, Night Train to Lisbon is " a compelling exploration of consciousness, the possibility of truly understanding another person, and the ability of language to define our very selves."
The film adaptation, starring Jeremy Irons, has excellent reviews. I hear that it amplifies the hints of a mystery thriller which the book never fully develops.
Genève et la tentative d'assassinat de la chancelière by Ariel Haemmerlé (VO: French)
I have not read this book yet since I  tend to procrastinate reading books in French. However, I have met the author several times as a guide for our AIWC tours of the Jet d'Eau machinary room.
A friend recently told me that Genève et la tentative d'assassinat de la chancelière is not only a good murder novel, but Ariel takes his readers on a fantastic historical tour of the canton of Geneva with all its anecdotes that only a tour guide would know.
Nicolas Bouvier is a Geneva travel writer, editor and photographer who passed away nearly 20 years ago at 68. He graduated from my daughter's school, College Calvin, so her young French teacher loved his work. They had to read Le Poisson Scorpion which my daughter informed me was the most boring book she ever read; all she remembers is Bouvier spending his time watching insects from his room.
I can't help but be curious, though, as to his style after reading a short review by The Independent of The Japanese Chronicles, his most beautiful book:
"Part history, part notebook, the reports of this Swiss photographer who traveled in Japan for three decades are transporting, beguiling and often amusing: One shouldn't dismiss Japanese music "until one has been subjected to it for at least six or seven hours."
Do you have any modern-day Swiss authors you can recommend? I would love to expand my reading list.
We are a group of international women living in Geneva, Switzerland. If you would like to join the AIWC, please visit our website at http://www.aiwcgeneva.org/